Neo-Gothic Manor House Architecture in Denmark, 1830-1900
Anne Grethe Sværke's project tackled the last 70 years of the 19th century. It was a period, which in many ways could be labelled the final heyday of the manor houses. Economic conditions were favourable and, despite a loss of former privileges following the 1849 Constitution, estate owners still represented a significant power factor. The good times of Denmark's manor houses were reflected, for example, in extensive construction activity in the form of refurbishment projects and new buildings on the estates. The style of building was Historicist, and the architects and master builders of the day drew inspiration for their pompous manor house buildings from the likes of Gothic and Renaissance castles and manor houses.
With time, Historicism has become disparaged and dismissed as a stylistic mishmash: something not worth spending time on. However, this point of view is now being re-evaluated. Not only do many Danish manor houses date from this period (a fact that justifies further investigation in itself), but the buildings were also designed by some of the most talented architects of the time, so cannot be dismissed as stylistically confused and irrelevant.
The project was rooted in a belief that the new or rebuilt manor houses should be regarded as expressions of the estate owners' sense of self, reflecting their awareness of social hierarchy. By studying and analysing a selection of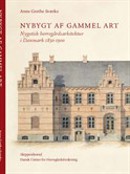 Danish manor house buildings from the period, Anne Grethe Sværke cast a spotlight on some of the questions, which inevitably crop up when looking at the flourishing construction of Danish manor houses in the 19th century. Why do buildings look the way they do, and what do they convey? Why, for example, did an estate owner choose to have his main building rebuilt in the Gothic style? What ideas were associated with different styles, and why did estate owners reach back in history for inspiration? More broadly, the project sought an answer to the question of what manor houses reveal about this period in Danish history in general. What ideologies and societal conditions are reflected in the architecture of the manor houses? In short, the project was a study of the preconditions, expression and meaning of manor houses.
Anne Grethe Sværke holds a Mag. Art. in Art History from Aarhus University. In the autumn of 2007, she was awarded a PhD in History for her thesis on the subject of Neo-Gothic architecture.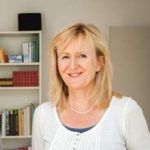 Anne Grethe Sværke
PhD (History)